I'm such a genius and Kim Jong Il isn't.
Im a fucking idiot. So last week I mailed out some dvd's for the dvd giveaway winners and some dvd orders on my site. Yesterday, I looked at my mailbox and realized I switched the To: and From: locations on the envelope. So basically, i paid postage to mail something to myself. Im the brotosaurus of idiots. Sorry for the lag on the dvd's guys. My bad!
I should go punch myself in the face!
Ok well after many months of nothing, I present to you everyone's favorite crazy leader, Kim Jong Il!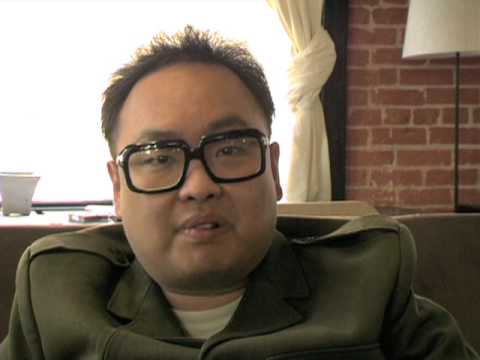 Let the shit storm begin!
Shout outs to Pedro Kim, Peachies, Tongdak, Gina Grad, and Chung An. Was a fun shoot and thanks for doing it on such a short notice. Special shout out to Peachies for being an editing monster that she is. Woot woot!
My boy IZ just dropped a single. If you don't know about him, go fall on a rusty nail and then click on the picture to check out the single.
If you want to get more info on IZ go to: http://www.myspace.com/listenizreal. Sseng u!
Now onto my upcoming shows:
This coming sunday!
There is going to be industry folks at this show so please come thru and support. I need to seriously kill this show! Thanks and if you want tickets let me know. Gracias!