In this week's episode we have, dancer/choreographer, Mike Song on as a guest.
Here are some of the things we talk about:
Mike talks about his recent trip to the Philippines,
KPOP (A-Pink and Crayon Pop)
People asking Mike to dance upon meeting him,
Mike and his mom on Ellen,
David Elsewhere Kollaboration dance video,
Dance Competitions,
How Danny and Mike first met,
Who to invite in the ultimate smoke out session,
Mike's future plans
Thanks for listening! If you have any questions or comments, hit us up at effitpodcast@gmail.com!

Check this out with Mike and his Mom!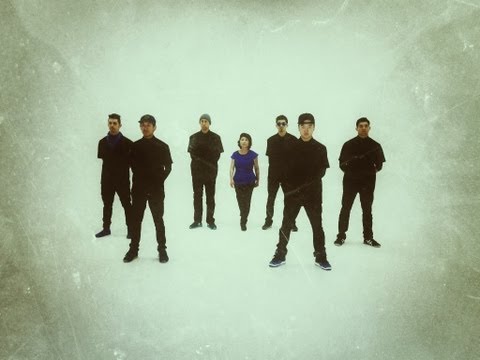 For More Info on Mike Song:
Denkym comes back from Asia and we immediately record. Here are some of the topics of this episode:
Denkym's new life hack,
Recap and thoughts on Kollaboration,
Danny's "positive" advice to people with aspirations in Entertainment,
Random talk about Seattle,
Headright talks about an art show fundraiser for the Filipinos,
China's destruction of the environment,
Bat Kid,
Movies we cried in.
Rocky and Mr. T.
Happy Thanksgiving Everyone! Thanks for listening.
I am the first to admit that Kollaboration was a big turning point in my career in stand up comedy. The show has really been damn good at bringing a lot of up and coming entertainers onto the big stage. A few of them have gone on got famous. Far East Movement, Quest Crew, Mike Song (Kaba Modern), Dave Elsewhere, and many more.
I went to the first Kollaboration 10 years ago and since then Kollaboration has gotten bigger and better. Hell, there are Kollaboration shows being held across the country. I was fortunate enough to perform on the Kollaboration stage many times in the last 10 years. It's a great show and every year the talent is siiiick.
So for all of those in the Southern California area, get your asses to Kollaboration this Sat. It's a perfect event for a lot of things. You can take a chick on a date there. You can take your family. You can take your friends there. Hell if you are looking for a significant other, then go there to meet people. Most importantly, go out there to support all the entertainers trying to do their thang.
I've been doing stand up for close to 10 years now and I must say that being an entertainer is hard. Being an asian entertainer is harder. So support these them muthasuckas.
Go to www.kollaboration.org and buy your tickets. And if you need more incentives, I will be there. So holler at me. Much love to the Kollaboration folks for all their hard work.